"Get ready to create stunning Diwali decoration ideas for your home in 2023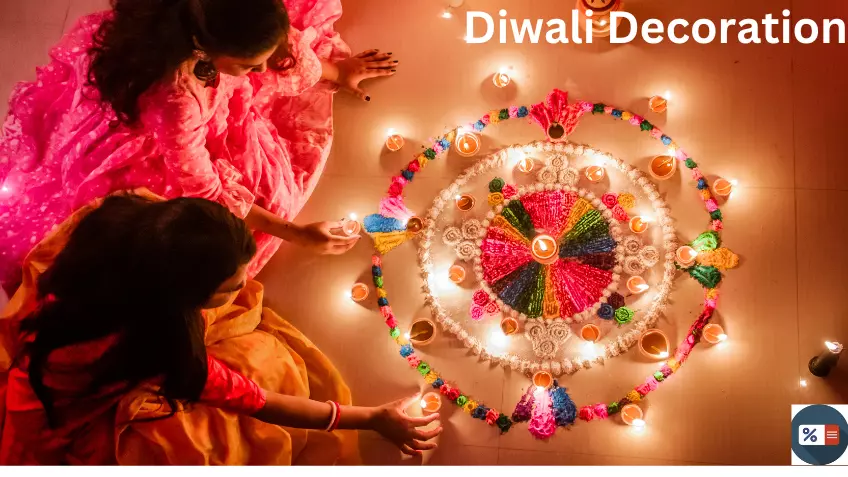 Diwali, also known as Deepavali, is a vibrant and joyous celebration filled with colors, lights, delicious food, and plenty of fun. Diwali Decoration Ideas for Home in 2023, And if you are eagerly anticipating the arrival of this wonderful festival this year, then the 12th of November is the day this year.
However, preparing your home for this Festival of Lights can be quite a task. It involves thorough cleaning, fixing things around the house, purchasing decorative items, or even getting creative with some DIY projects to spruce up your living spaces. This can be energy-consuming as you strive to achieve that perfect festive ambiance.
Additionally, there's the delightful aspect of preparing special Diwali dishes and treats. It might seem like a lot to handle, but don't fret! We're here to lend you a helping hand and make your preparations smoother and more enjoyable.
Top 9 Diwali Decoration Ideas For Your Home
Sprucing up the rooms – Cleaning up rooms, painting the walls, changing the curtains, and doing all those basic makeovers takes care of half of the decorations. After that, a few tweaks here and there is all that is required. Flowers, beautiful diyas, paperwork, and home decor items are some of the must-haves to pep up your home. So, here are some of the best Diwali decoration ideas you can try:
1. The subtle play of light and glitter
Lights, mainly diyas, are a must for Diwali, LED lights are in fad right now, but we love the traditional diyas more. Be it the colored or the classic ones, it adds a lot and you can see the difference. The rooms look brighter and cheerful if you add a lot of pretty lights! Create beautiful patterns with diyas or simply put them in the corners. You can also create your own DIY Diwali diyas either by coloring the classic terracotta ones or using flours, glitters, and sequins. Various stores sell diyas online at a discounted price as well.
2. The Flower Power of Diwali Decoration For Home
Flowers have the ability to liven up any appearance. Adding flowers to any kind of decoration is an easy way to finish off the task at hand and spend more fun moments with your family and friends. Get all those bright-colored marigold chains and roses to add charm to your rooms. Marigold torans look beautiful and can be used to decorate the entrance area. It can also be used to create pretty designs on shelves, tables, and the corners of rooms.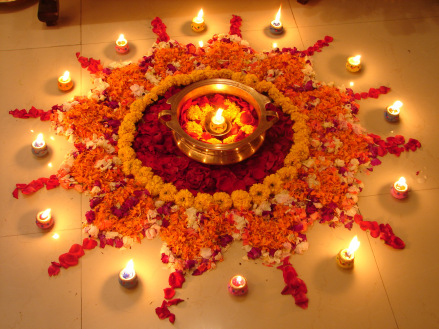 3. Playing around with colors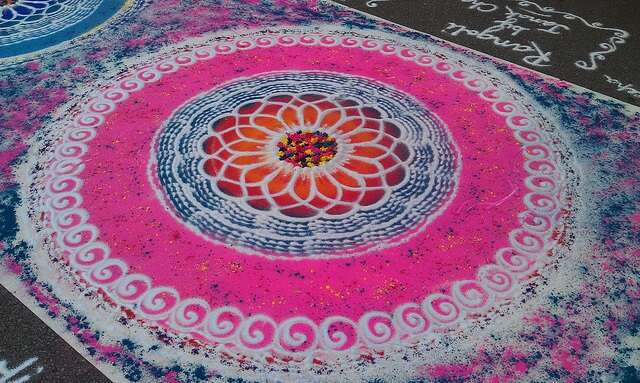 Rangoli is a must for Diwali decorations at home and you should not give it a miss. Use stencils, if you want to design a rangoli. It's easier and less time-taking. You can create any design you want or else you can check out the videos easily available on the web, for some inspiration.

4. All the little things of Diwali Decoration Ideas For Home
Little things such as changing the cushions, curtains, bed covers, and adding a few decorative items here and there gussies up the look within minutes. Using old sarees as cushion covers is a great way to change the whole game. You need not even stitch these. Cut out half a meter of saree and wrap it around the pillow and then tie it up; that's it. Your now sewn pillow cover is now ready and done.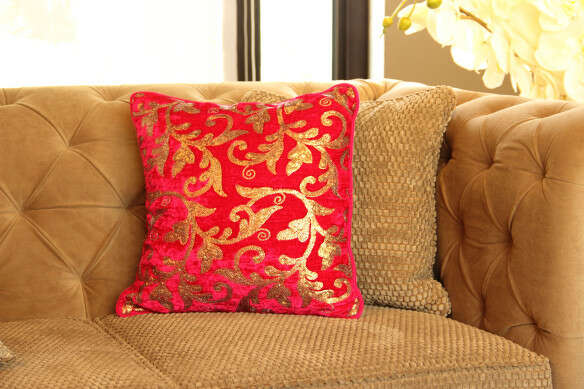 5. The resplendent metal Diwali Decoration Ideas For Home
Add brass and copper wares to make the rooms all the more resplendent. For example, a big brass pot full of water, flowers, and floating candles in the middle of the sitting room would make it look classy. Bring out those old copper figurines and mementos and adorn the shelves and other display units with them. The proverb "Old is gold" still holds true when it comes to the unique Diwali decoration ideas.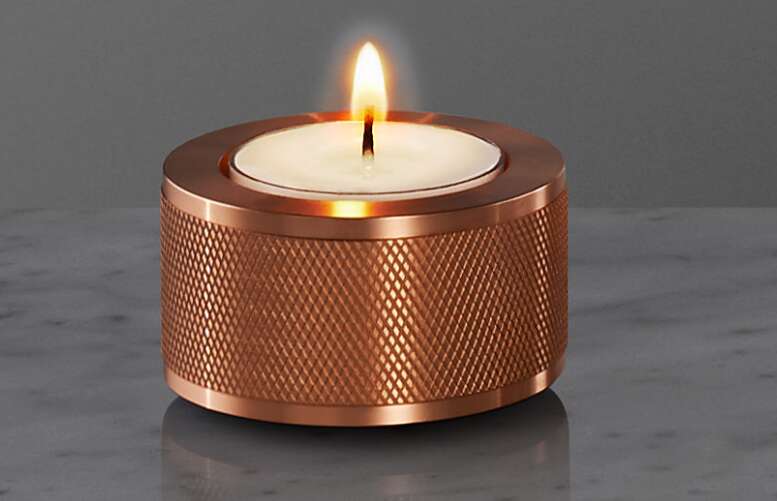 You can order everything that will be required for the decorations in the online stores. Order some today but do not forget to grab these Diwali offers before you place an order.
Also, do you have more pretty Diwali decoration ideas? Why not share with us over here! So, have a Happy and Prosperous Diwali and a wonderful year ahead of you, and don't forget to let us know your ideas for Diwali decorations!
6. LED Strip Lights for Outdoors
Make your home shine with elegance this Diwali by using LED strip lights. These lights come in a vintage-style design that not only looks captivating but also fills your walls and outdoor spaces with vibrant colors. You can find them in various sizes, ranging from 30 to 60 feet, and easily cut them to fit different areas such as your garden, hanging decorations, or balconies. What's especially cool is that you can control them using a remote or your smartphone within a certain range, adding convenience and style to your Diwali decor.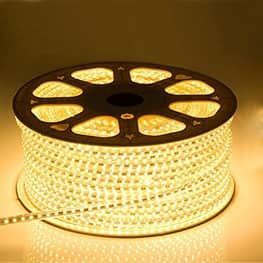 7. Handcrafted Paper Lampshades Diwali Decoration Ideas
Immerse yourself in handcrafting the lampshades to decor for the Diwali festival days. You can simply create the design patterns of your choice like flowers, diyas, goddesses, etc. To make it happen, you need thick color paper and a puncher (or a compass). Now fold the color paper into a cylindrical shape and stick the ends with glue. Place it over the lamp to give you a pleasing look.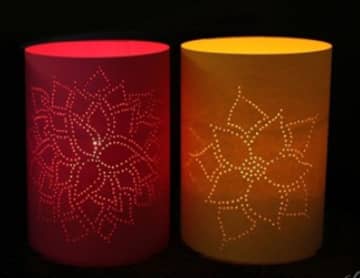 8. Ethnic Table Settings: Dining in Style
Setting an ethnic and festive table for Diwali dinners or gatherings can enhance the overall festive experience. Use colorful tablecloths, placemats, and napkins with traditional prints or embroidery. Incorporate brass or silverware and decorative serving dishes to make your dining area look as festive as the occasion.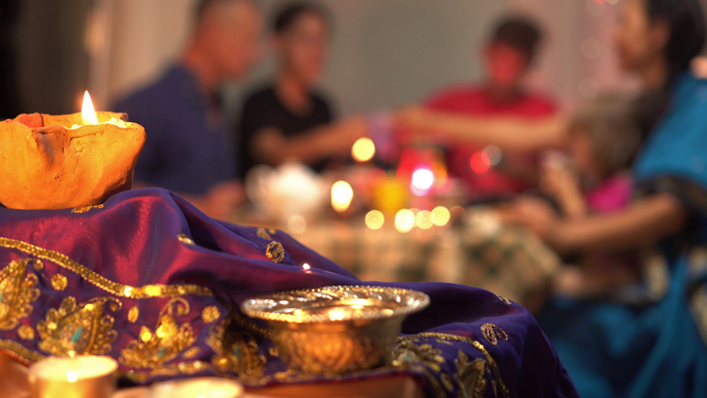 9.Traditional Artifacts and Idols to Diwali Decoration
Displaying traditional artifacts, idols of deities, or figurines related to Diwali mythology can be a wonderful addition to your decor. These items not only pay homage to the festival's cultural significance but also serve as beautiful decor pieces. Place them on shelves or in dedicated spaces for a spiritual touch.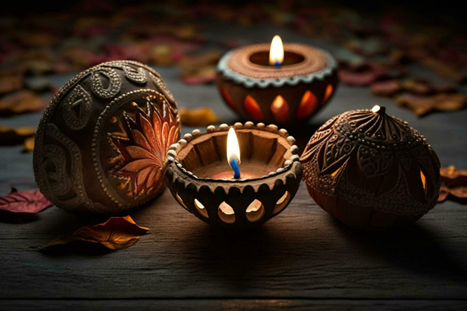 Final Thoughts Diwali Decoration Ideas For Home
On the whole, we have covered some of the best Diwali decoration ideas to try in your home. We hope you all liked the crazy ideas. Do you wish to try any of the above-mentioned ideas? Are you facing any difficulty while crafting the home decoration? Please do share your doubts with us in the comment section given below. We are happy to clarify them.
Have a safe and prosperous Diwali ! "For more Diwali decoration inspiration and ideas, click on other blogs!"