World Cup 2023: India vs Pakistan clash to start with musical ceremony, Golden ticketholders expected for game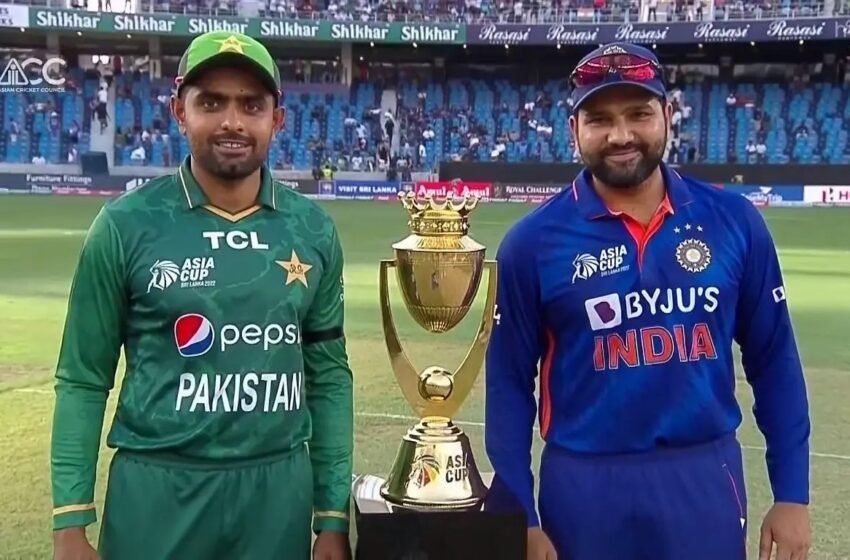 World Cup 2023: India vs Pakistan clash
Before the World Cup 2023 match between India and Pakistan begins, there will be a musical celebration, and famous people are likely to attend. On October 14, India and Pakistan will face off in Ahmedabad.
The World Cup 2023 match between India and Pakistan is scheduled to begin on October 14 in Ahemdabad with a lavish musical ceremony, and golden ticket holders are anticipated to attend.
India and Pakistan's rivalry in cricket is one of the fiercest in the globe, and matches between the two countries draw huge audiences throughout the world. India has a lopsided head-to-head record in ODI World Cup matches. India has won all seven of its matches against Pakistan in the ICC Men's ODI World Cup meetings between the two countries.
India's World Cup campaign began with a victory over Australia, while Pakistan has two wins in as many games.
India vs Pakistan clash to start with musical ceremony :
There will be a musical ceremony just before the start of the high-voltage India-Pakistan game on 14th at Narendra Modi stadium. Anil Patel, secretary of GCA, said the Golden ticket-holders will be there to watch the game.
BCCI handed out the golden tickets to Sachin Tendulkar, Rajnikanth and Amitabh Bachchan before the start of the tournament.
A lot of VIPs will be expected to be coming for the India vs Pakistan game. The Bollywood stars event will start at 12:40 PM on the day and will end by 1:10 PM. Kids will be acting as mascots foe the game and will escort teams to the ground.
20-25 Pakistani media outlets will also be coming for the match. Patel also said that they had also received the approvals, and arranged everything for them. Some officials from PCB are also expected for the match.
So far both the teams have performed well in the ongoing World Cup 2023. India won two matches against Australia and Afghanistan, and is at position 2 in the Cricket World Cup 2023 Points Table with 4 points and a run rate of +1.500. Pakistan is at spot 3 with 4 points and a run rate of +0.927, after beating Netherlands and Sri Lanka.
The ticket-booking process for the India vs Pakistan match has not been as the expectations of the viewers. After the initial sale of tickets, BCCI released 4,00,000 tickets in the second phase, and 14,000 tickets in the third phase.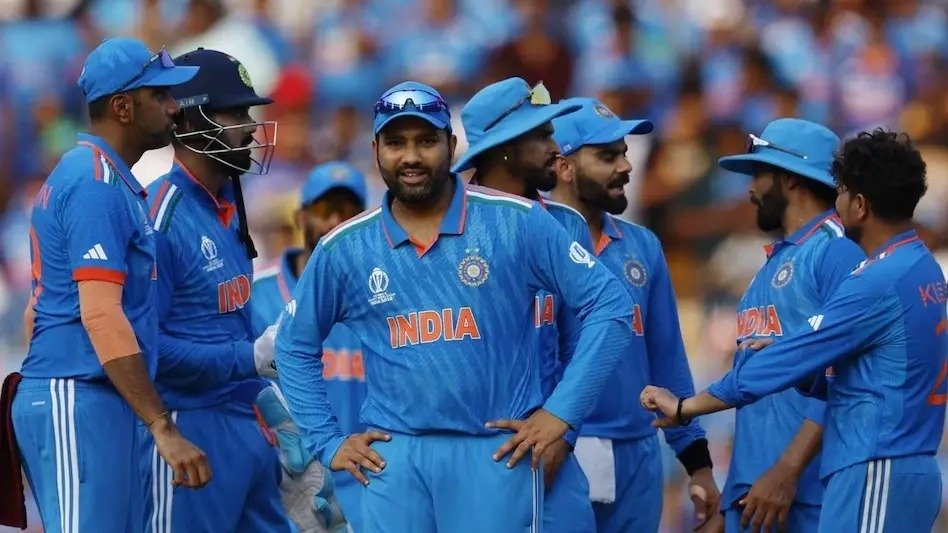 World Cup 2023: India vs Pakistan :
The Narendra Modi Stadium in Ahmedabad has a capacity of 1,30,000 and Indian fans are expected to fill the stadium to cheer for India against their arch-rivals in the Saturday match.
India and Pakistan have met seven times in World Cups over the years. India has triumphed in each of the seven situations, including in T20 World Cups.
The BCCI has added another round of sales of tickets will be done for India's match against Bangladesh at the MCA Stadium in Pune scheduled for Thursday, October 19.
This is the fourth phase of ticket sales for the India vs Pakistan match, The ticket window will open on October 11 at 8 PM IST for both games on the official ICC website https://tickets.cricketworldcup.com. The link will take the enthusiasts to Book My Show for the final seat selection and payment process.
However, Pakistan defeated India in 2021, however, India in the 2022 edition dismissed Pakistan yet again, reasserting their dominance over their arch-rivals.
India will also be hosting a musical ceremony before the India vs Pakistan game, where legends such as Sachin Tendulkar, Rajnikanth, and Amitabh Bachchan are expected to be present.
India pacer Jasprit Bumrah is glad that he will get to see his mother in Ahmedabad when the Indian team reaches their next destination. Rohit Sharma's India will take on Babar Azam's Pakistan on October 14.
India pacer Jasprit Bumrah is excited to see his mother on his homecoming to Ahmedabad. The Indian team will be flying out to Gujarat to play Pakistan on October 14, a marquee clash in the ongoing ODI World Cup 2023.
The Indian team are coming off two back-to-back wins, similar to Pakistan. Speaking at the press conference after the match, Japsrit Bumrah said that it has been a while since he met his mother and that is the first thing he will do, when they land in Ahmedabad.
"I've been away for a while now. I'll be happy to see my mother at home. I'm going to see her. That's the first basic thing for me," Bumrah said after the match.
The World Cup 2023 matches will be played in several locations across the country like Ahmedabad, Chennai, Bengaluru, Hyderabad, Kolkata, Delhi, Indore, Dharamsala, Guwahati, Rajkot, Raipur and Mumbai. Pakistan will reportedly play all its matches in four cities namely Ahmedabad, Hyderabad, Chennai, and Bengaluru.